EVENTS
March, 3 2014
Cameen receives " Top Ten "  Selection for TRS247 radio
@Cameen23  tonight at 8PM EST is the indie top ten on http://TRS247.com 
February, 2014
MBC Network Radio – Broadcasting emerging artist Cameen 24/7 to over 70 communities throughout Canada… http://fb.me/1cHl94yA7 
The Examiner Artist Spotlight:
Cameen receives " The Artist Spotlight " for January 25th in the Examiner Celebrity section
January 25th 2014  http://www.examiner.com/node/69194121 
Dec 2013,
Cameen plays the Chocolate Snowman for the Kids @ The Boys & Girls Club Of Nashua for the Tolles Street Mission's Xmas Party!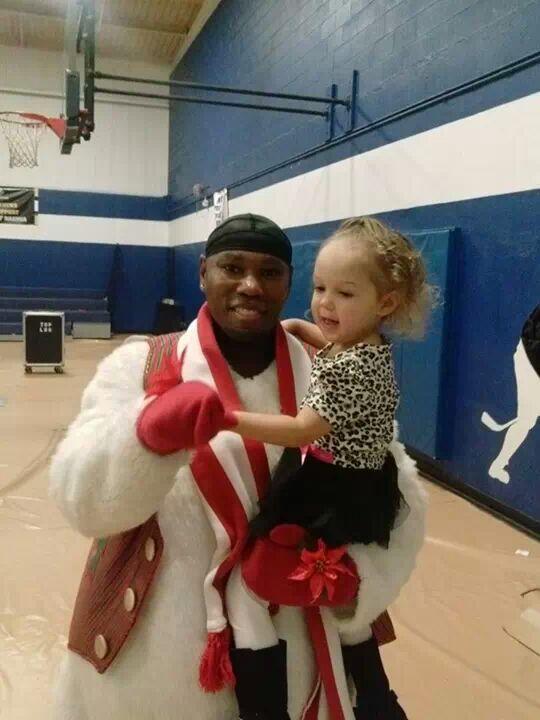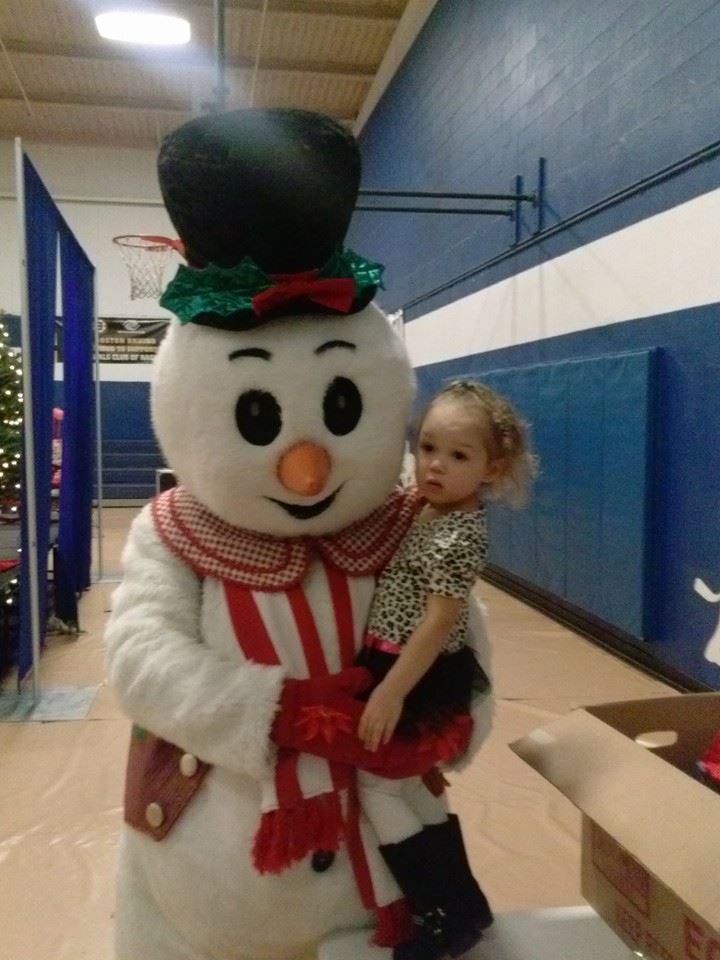 NOMINATED FOR 2013 SCR ARTIST OF THE YEAR
I'm contacting you to inform you, you've been nominated for SCR Artist of The Year Honors.
 Honors will be announced December 18th on SCR 160.

Congratulations & looking forward to more Bangaz from you!

NYC's Dj Paradise
Creator & Producer of
Strip Club Radio
MY WISDOM
FEATURED ON THE  SCOTTE MAC MORNING SHOW
" I am here to inform you that your song "My Wisdom has been selected for our Bang It or Slang It on the Scotte Mac Morning Show 9am-12n(eastern standard time). The Bang It/ Slang It segment will air between 9:30am-10:00am(est).
Lamiah Arold
Music Programmer
IMMRADIOM.COM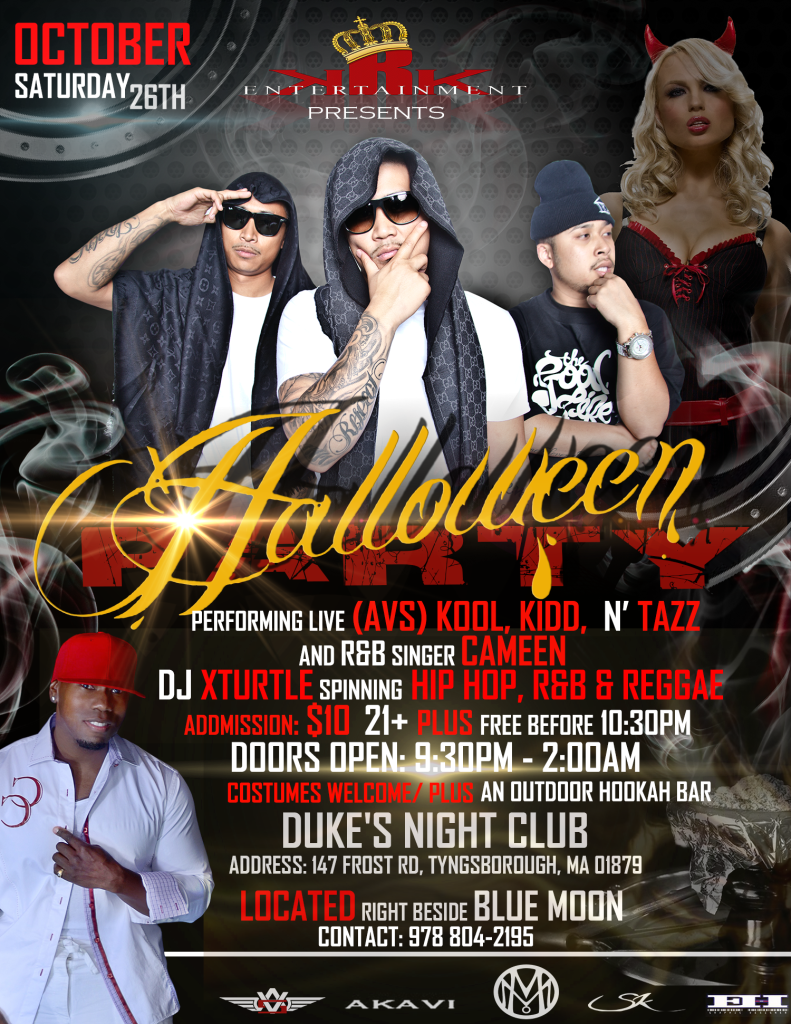 Oct 18th, 2013
Private all Acoustic event @ the Chandler Pl
RHode Island, Ma
Oct 2013
Private event @ the Wheel Barrel Establishment
Waltham, Ma
Requested song list:
#DoYouWanna, #ArrogantCuzICan, #GoodToYou, #MyWisdom
Oct 2013
The power of NECN TV. Cameen's been requested  to perform two of his newest singles #GoodToYou & #MyWisdom this afternoon at a family residence in Boston Ma. The request came from a group of ladies who viewed and listened to his music during his morning run on NECN.. Thank you so much to the NECN morning show for the exposure.
Sept 2013
Cameen's music has again been selected for the NECN Morning Show Soundtrack. 'Do You Wanna' and 'I Appreciate' will be played the morning of Wednesday, September 25th between 7am and 9am.
Patrick Hart
NECN Production Assistant
Aug, 2013
G17 Records Promotional tour September/October
Aug  2013
"Do You Wanna" by @cameen23 featured on Who Got Hits v8 (R&B Edition)! Download @ http://t.co/w1MXAVBsDF
Aug  2013
WWS Magazine feature interview with Cameen:  wwsmag.com/updates/cameen-my-wisdom-song/
Aug  2013
Cameen,
We would like to use the first song from your EPK on the WOAFM99 Radio Show (Season 4).  Episode 1 of the WOAFM99 Radio show (Season 4) will go on air on the 29th of August.  You should consider submitting your video for the WOA TV Show (Season 3) – a Network / Cable and Online TV Show.
Thank You,
Portia Fernandes The WOA International Team www.woainternational.co — www.woarecords.com www.woatv.tv www.woafm99.com www.woaproductions.co.uk www.woafilms.com
Aug 2013
 Cash has been approved for rotation on HNS Radio. We would like to give you a congrats, HNS sets the bar very high on everything we play. This means you are one of the hottest unsigned artists out there, with industry ready super hot tracks. You also won a free Lifetime subscription to HNS Magazine Digital.  After 11 days your song is clear to go live on 
www.hnsradio.com
. Unsigned Hype radio, HNS Models, Permashineltd, deadworldproductions, and mobile apps. Your song is guaranteed at lease one month regular rotation 2 to 13 plays a day depending on the feedback. Some songs are rushed in to current rotation immediately due to high amounts of requests in the comment section, our Twitter @hnsradio or facebook group 
http://www.facebook.com/groups/Hnsmagazine/
 Songs are also rushed into rotation through HNS Staff recommendations. Generally after receiving this email your song goes to the Rotation waiting pool for 11 to 12 days then its "ON".  Every song is announced in the comment section when it makes current rotation. Check the comment section on the Radio page frequently.  Hit top 3 on our countdown (8pm and 8am est. Mon-Fri
www.hnsradio.com
) and get a interview feature in HNS Magazine. Get your fans to listen and comment your song as a request.
90% of HNS Magazines Artist features are found
on HNS Radio.
Sponsored by @HNSMagazine & @permarecords @HNSRadio Copyright 2012 HNS Radio.
Aug 2013
" We checked  out your music and it's great stuff. We'd really like to do a Feature on you. We mostly cover Top 40, as you know, but we always support good independent musicians.
We have readers in more than 25 countries and a Feature gives you a chance to put yourself in front of them. If they like it, your music can spread fast.
Below is an interview we did recently with TI as an example of what it will look like.
wwsmag.com/updates/t-i-the-king-is-back-with-a-new-album-and-tells-us-about-his-success-wws-exclusive/
STUART
MUSIC DIRECTOR
WWS MAGAZINE
Aug 2013
  " My Wisdom " was selected to be featured on a Datpiff R&B Mixed CD
Thanks for submitting
Aug 2013
Picked to perform at  Six Flags New England: Live
Agawam, Ma
(3) 30 min sets
July 26th 2013
The promoter Jupiter Music Group has accepted your music for In-Store Plays!!!
Cameen,Congratulations!We have accepted your submission to In-Store Plays, In Your City!!!We'll send your music to our in-store partner for plays in stores.Once this happens, we will send you a confirmation email and ask for you Address and Payment information to send over Royalty checks.If you have any questions, please feel free to reach out to me @ drew@jupiter.fm.Thanks! Rock on!Drew Hall
Jupiter Music Group
Promoter:
Jupiter Music GroupEvent Name:
In-Store Plays, In Your City!!!Location:
OnlineEvent Dates:
Jun 17, 2013 – Oct 31, 2013
July 23rd 2013
Cameen, we have reviewed and listened to your music.  We are excited to have your music aired. The Nikki Rich Show will be displaying your music on the Nikki Rich Show this week starting Tonight. Cameen " Cash"!!  The Nikki Rich Show airs Mon-Wed 7:30-9:30 pm est.
June 27, 2013 Interview @ xpozetv.com radio interview:
June 18, 2013 Interview@ livehiphopradio.com radio interview:
http://www.livehiphopradio.com/indie/cameen.htm
MAY 19TH 2013
THE  AIDS WALK  NEW YORK, NEW YORK
CoCo Fresh Radio Show CT-Submit Do You Wanna, My Wisdom, Go Away-Remix
5/13/ 2013
Roc City Marketing And Music Management Selected
3/15/2013
ruKus radio -
Song: Do You Wanna
NOV 17TH 2012
THE ST.JUDE GIVE THANKS WALK
ROCKINGHAM MALL 99 ROCKINGHAM PARK BLVD SALEM NH
REGISTRATION STARTS @ 7AM
THE WALK STARTS @ 8AM AT LORD & TAYLORS
We  raised $ 1025 for the 2012 Breast Cancer Walk Event in Nashua NH.  SUCCESS
The Tolles Street Mission will be celebrating their annual Easter event on March 24th at The Boys and Girls club of Nashua.
Location: 42 grand ave Nashua, NH
Time: 10am-2pm
Ages: infant-16
If anyone is interested in volunteering.
Please call 603-880-4984
February 24th
Appearing @ Boston Sport Bar
Manchester, NH
10-1am
February 18th
Appearing @ Boston Billiards
10-1am
January 11th
The start of the next video… " Play "
Nov 28th
CC Elite Urban Wear-Investors meet and greet for 2012
The Prudential
Boston, Ma
Nov 16th
The LuvJoy Promotional Tour continues.
Destination: 40-50 Retail stores/boutiques
Atlanta, GA
Nov 14th
Selected for the 2012 Unsigned Artist Tour
Through out The United States, Europe and The UK
Appearing:
The Junkyard
Friday, October 28th
Nashua, NH 03061
630pm
Appearing:
Amsterdam
Thursday, October 27th
Nashua, NH 03060
11pm
Sun, November 20th
ARTS GARAGE
1533 Ridge Avenue
Philly, PA 19130   7pm-2am
ANY AGE!!!!
Saturday Aug 27th
12pm-5pm
879 the beat  " Who's Got Talent "
Location:  Greeley Park Nashua, NH
Aug 4th 2011                                                                                                                                                                                                                                                                                                                                                                                                           2996 Grandview Ave Ne ste 307 Atlanta, Ga 30305
( Artist Spotlight)   New Single:    " Get It On "- Remix single
The Standard Production Showcase
District 3  2009 E Carson St Pittsburgh, Pa
Cameen,
Your music has been selected for the NECN Morning Show Soundtrack Segment. Two of your songs ('The Formula' and 'Get It On') will be played Friday, July 15th. We would also like to provide viewers with a visual aid that represents you.  Thank you for your time.
Patrick Hart
NECN Production Assistant
2011 July 7th Artist spotlight
http://www.879thebeat.com Featuring the single:
" Get It On "
2011 June 20th -24th
Guilty Pleasure
http://www.gavelbabble.net
This week's Guilty Pleasure goes to a hot, new artist named Cameen Copeland! A co-worker gave me this great CD a few days ago that I wanted to share with you! This New Hampshire based singer/songwriter has two lead singles "Get It On" and "Addicted" that are simply incredible which is why Cameen is this week's Guilty Pleasure! You won't be disappointed….
The Counselor
2011 June Artist Spotlight
http://www.879thebeat.com Featuring the single:
" Addicted "
2011 Appearing & Perf at Club Irge
Sunday, May 29th Memorial Day weekend
717 South Main St, Haverill, Ma
GRM 780 Radio is an urban online radio station (Rap, Hip Hop, R&B, Soul). It is the fastest growing radio show on the blogtalk radio format. GRM 780 Radio is
hosted by Sultry Vixen.
Opportunity URL: http://www.grm780.com/the_granemporium/playlist-for-grm780-and-the-gran-…
Playlist: Artist Cameen
Song: Addicted
2011 Appearing at Whiskey Park, Boston Ma
Saturday, May, 7th 1130 p.m.
2011 Nashua NH Sky Lounge
Thursday, May 5th 9p.m.
Special Guest Performance Along with Ilijah
Metro Media Group, Inc.
This is Christopher Ewing, Host of "The Radio Cafe ReverbNation Indie Music Countdown". I'm writing you to say "Congratulations"! Your music has been chosen for airplay on "The Radio Cafe ReverbNation Indie Music Countdown"! I receive thousands and thousands of submissions for airplay from all over the world, and you were chosen from all of those submissions because I feel that you are one of the BEST independent artists out there right now. Way to go!
2011 Manchester NH Relay For Life
Friday, June 3, 2011, 6:00 p.m. at Livingston Pa
Making Strides Against Breast Cancer of Dover, NH
Sunday, October 17, 2010
UrbanPlusGeek Podcast – Artist Spotlight: Cameen
UrbanPlusGeek Podcast runs once a week on Fridays and usually runs for about 30-40 minutes. Selected artists will receive great exposure through their tracks being aired for the podcast's listeners and the featured spot on the show.
Howard Rosen Radio Promotion Selected
12/16/2012  Selected Song: She's Got (Fire) Selected Song: Addicted Selected
The Real Radio Show
Submitted Song: I Appreciate Selected
Submitted Song: Stop Call'n Me Selected
1/5/2011
Premiere Booking Agency: Key Club and Cat Club Booking LA Selected
Indie Life Radio (Jul-Oct '11)
Submitted Song: She's Got (Fire) Selected
11/10/210
Appearing @ 87.9 The beat (971-225-5879)
Wednesday, March 16th @ 8p.m. 2011
Promoting the track(She's Got Fire)
Dj K-low
Nashua, NH
Appearing @ Mojitos(Hot spanish music)
Friday, March 11th @ 1130p.m. 2011
21 Winter St
Boston, Ma
Appearing @ Estate
Thursday, March 10th @ 1130p.m. 2011
1 Boylston Pl
Boston, Ma 02116-4623
Both floors
Appearing @ Club Xielo 2011
425 Eastern Ave Chelsea Ma
Friday, February 11th @ 11p.m.
Please Join me for the:
Making Strides Against Breast Cancer of Manchester
Sunday, October 17, 2010
Registration: 10;30-12:30 a.m.
Walk: 1:00 p.m.
Arms Park on Merrimack River
Manchester, NH
Length: 3 or 5 miles
Please Join me for the International Chili Cook Off
@ Kids Zone.
Sat October 2nd 2010 at 2pm until….
Veteran's Park, Elm St Manchester, NH
It's a great benefit. So, come and have
a great time.
Please Join me: The 5th Annual Walk to Break The Silence On Ovarian
Cancer
Sunday, September 26, 2010 at 9:00am
Nashua, NH Mines Falls Park ( Near Stellos Stadium)
Thank you!
Please Join me: The Alzheimers Association 3 mile benefit walk
Saturday, September 25, 2010 at 8:30am
Fisher Cats Stadium Manchester NH
Everyone must be there by 8.30am. It beigins promptly at 10am.
Thank you!
Please join me  September 12th
Charity Benefit For Jennifer Lawson (accident victim)
Michael's Pub
30-149 frost rd Tyngsboro Ma
4pm- until.
Donations are 10$ at the door
Performing Live Aug 29th
All Asia Bar
334 Mass Ave
Cambridge Ma
12.30-3.30
Performing Live Aug 12th
@ Club Electra 66 Bening rd W. Lebanon NH
at 11.30
Performing Live July 22nd @ 11pm
Milly's Tavern
500 Commercial St.Manchester, NH
Performing Live July 27th @ 8pm
Scorch's PFG-TV
Ch.18, 11a Street, Derry NH
African & Carribean celebration Veterans Park
August 7th TBA.
Elm st Manchester,NH
The Greatest Bar Boston,Ma
Club La Best-Port Antonio-Ja
Ladies Lounge(the Hi Hat)-Providence,RI
Milly's Tavern Manchester,NH
Concord High Benefit for the girls Step Team