WELCOME TO THE CAMEEN EXPERIENCE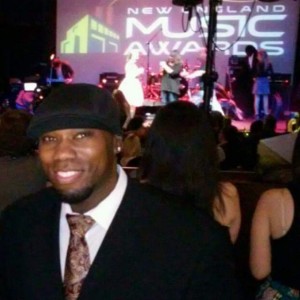 American contemporary R&B/Soul, singer-songwriter Cameen is a New England Music Awards Top Five Artist Of The Year Nominee, Co Host of The American Builder Show and a recipient of the St.Jude Children's Medical Research participation award. As a child he spent a lot of time with his cousin, and great bass jazz musician, William Allen– where he found his vocal gift. He attended St. John's University Of Queens, NY to play soccer.  However, due to an untimely gun shot injury, he would complete his bachelor's degree in Marketing and Sociology at Rivier University of NH. Upon graduating he created an upstart business called CKC Entertainment Group, LLC which allowed him to continue as an advocate and supporter of  his favorite charities, St. Jude, Breast & Prostate Cancer, Cystic Fibrosis, Domestic Violence and HIV/AIDS all while continuing to focus on his first love –music.
January  2017
After electrifying his followers with a Valentine's Day R&B/Soul burner in "Tell Me Why." Cameen returns with his newest album release titled "My Creative Madness." 
May 2015
Celebrating the success of the Good To You album, Cameen is following up his work in a major way. He expanded his clothing brand CC Elite U Wear from New England to the southern and Midwest states, and signed an international tour deal which is scheduled to kick off in late 2016.
For the summer of 2015 he released two sizzling club tracks, Can't Get Enough and The Count Down, that have been dubbed the "summer's hottest singles" by New York's own CC Cowan of the CC Cowan Show/BEG Radio. To promote the releases he debuted the tracks during Fashion Week in South Beach, Florida at one of Miami's top notch clubs and from there graced audiences along the Eastern seaboard with their swagger. The cities toured include Boston, Rhode Island, New York, Connecticut and Atlanta.
In 2014 Cameen returned with his first full CD titled "Good To You." His versatile melodic R&B, Pop, Hip-Hop/House style of music is both celebrated in the club and accepted in the bedroom on this album. One listen, and you'll understand why he's able to attract listeners from multiple demographics. Cameen is set to embark upon a promotional tour that starts in Miami during the World Music Conference (March 26-30th) and moves to the midwest.
In 2013 Cameen releases the summer single "Cash" an explosive combination of R&B-Hip-Hop with a caribbean vibe. It was thought to be the artists' break out single.
In 2012 Cameen released the EP titled "The Next Level" It included a noteworthy radio single: "Do You Wanna," According to J.N from G.A.B Magazine, "Cameen offers a hot intimate appeal to a lady in "Do You Wanna."
In 2010, he began writing his own music and birthed the self-titled EP "Cameen." This then lead to his sophomore EP titled Luv-Joy, which was released in august, 2011. Luv-Joy clearly depicts Cameen's life-long connection to R&B and urban Jazz. Two of the albums most notable singles are "Play and "Get It On."