MUSIC/REVIEWS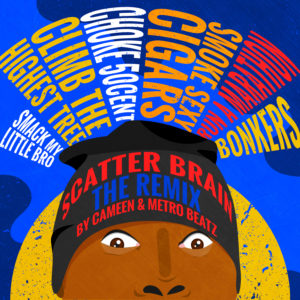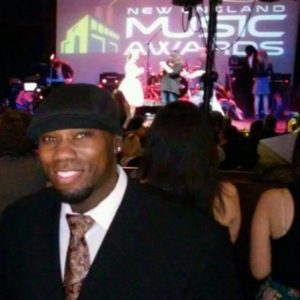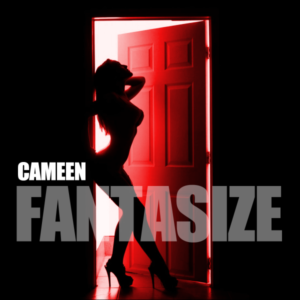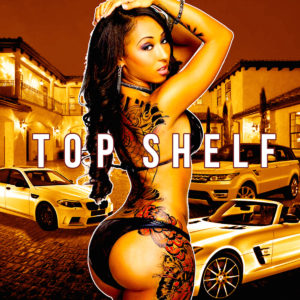 REVIEW
The New England Music Awards Top Five Artist Of The Year Nominee and contemporary R&B/Soul singer-songwriter Cameen is back with a new single and video titled "Learn Me (IF)." The song and video chronicle parts of the artist's past and current journey.
Learn Me (IF) has this unusual, dreamlike atmosphere and clever use of repetition that sort of washes over you or passes by on first listen like a simple flicker of something more. That is to say, the track rolls out and around in a really peaceful and enjoyable way, so rather than insisting upon reaching out and grabbing your attention, the artist and the music work in a stylish and skillful way to simply enhance your moment, and, as a result, win your affection regardless.
There's a definite sense of electronica or trip-hop in the lightness and the rhythm of the whole thing. The artist's voice is easy to listen to, the words and the melody actually fit really smoothly alongside the rest of the instrumentation – as opposed to sitting awkwardly on top of everything else, or, again, demanding attention by over performing or shouting.
The more times you listen to the track, which is easy to do as it's a pleasant way to pass the time and has a calming overall effect, the more you notice the self-questioning and reflective nature of the lyrics within the lines, as well as the phrasing, the concept, and the unique characteristics and tone and passion presented through the leading vocal performance. It's a great piece of music that has been arranged in a minimal yet relevant manner and produced to a quality that allows you to really just sit back and enjoy it.
There's an addictive element to the sound and the prospect of more music from Cameen is something to look forward to. This track has a unique sound and the artist's love of music and creativity and honest expression is clear.
By Rebecca Cullen
Rebecca is a Musician and writer from Manchester, UK, with an MA in Song Writing.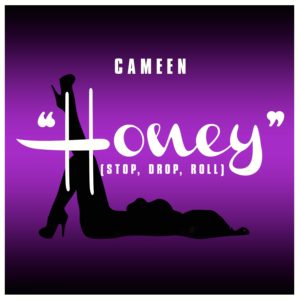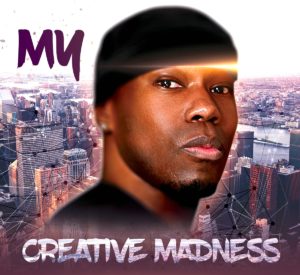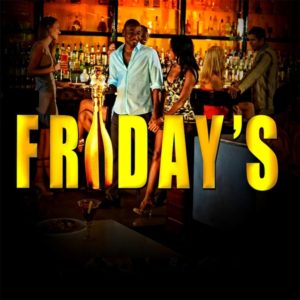 As we gear up for the summertime, now is the time for those anthems and Cameen, well aware of this has blessed the game with "Friday's", a song sure to be in heavy rotation during the hot months ahead. "Friday's" sets the tone and allows Cameen's voice to mix superbly in the midst of an enticing track to create an arousing record that best shows a focused artist who has no problems utilizing his vast array of skills to architect a master work. It's arguably more evident than ever before that Cameen has a strong understanding of what women want and can craft songs to meet that demand expertly. Cameen's voice is silky as red wine, trading stunning vocals on an up-tempo track that best outlines his bridge between the old and new school.
There are times when instrumentals tend to outshine the artists who feature them. This is not one of those times as the two work in tandem to craft something remarkably fit for the clubs and in all honesty I wouldn't be surprised if this gets the video treatment—the solidified nature of the track being exceedingly top ten is undeniable.
His smoky voice reminds of a young Tyrese with an eye towards the weekend. Being able to transition from bedroom music to soundtracks for stepping out, "Friday's" is steamy, contemporary and very much grown folk music. Rather than go down the path most traveled in creating a song reflective of materialism, "Friday's" is all about the fun and fancy—his quick-witted penmanship serves him well here over the great production. It's an impressive cut.
Artist: Cameen
Title: "Friday's"
Rating: 5 (out of 5 stars)
Review by: Charles Sweet
"I love how your voice sounds."
Candace R
-Boston
"What an awesome song Cameen."  -Mark Dube
"This song gives such a cool and surreal visual that it takes me to my summers on Venice beach."
Tara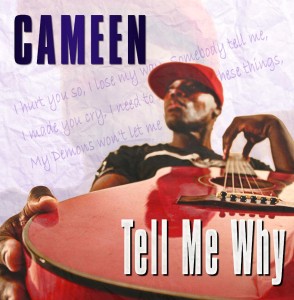 "I love how your voice sounds through out the track."
Awesome!
Candace R
NU Student Org
" A modern day Luther Vandross right here."
Sharae C
Brooklyn NY
http://soundcloud.com/cameen/cant-get-enough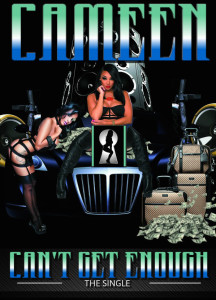 "A solid track that never crosses into the uncomfortable listening zone."
Terry Lang
Las Vegas
THE COUNT DOWN:
https://itunes.apple.com/us/album/the-count-down-single/id924743471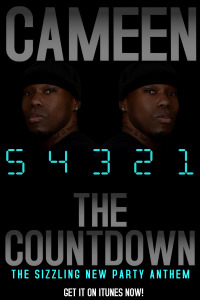 https://youtube.com/cameen
" R&B, singer/songwriter Cameen borrows from a wide array of musical genres to offer a cutting-edge Urban R&B/Soul and pop sound that's flavored with the right pinch of hip-hop. 

He unabashedly uses his lifelong connection to jazz, blues and R&B to create music that is sensual and spiritual. His style is at once timely and progressive: He's a singer who makes the most of melodic complexity, unforgettable hooks and radio-ready beats. Cameen's personality, flair, and steadfast professional work ethic, engages others with a sort of contagion. Whether in the studio or on stage, he delivers a riveting, crisp and uncompromising performance."
-John Shirley,
Contributing Editor for Recording Magazine
GOOD TO YOU: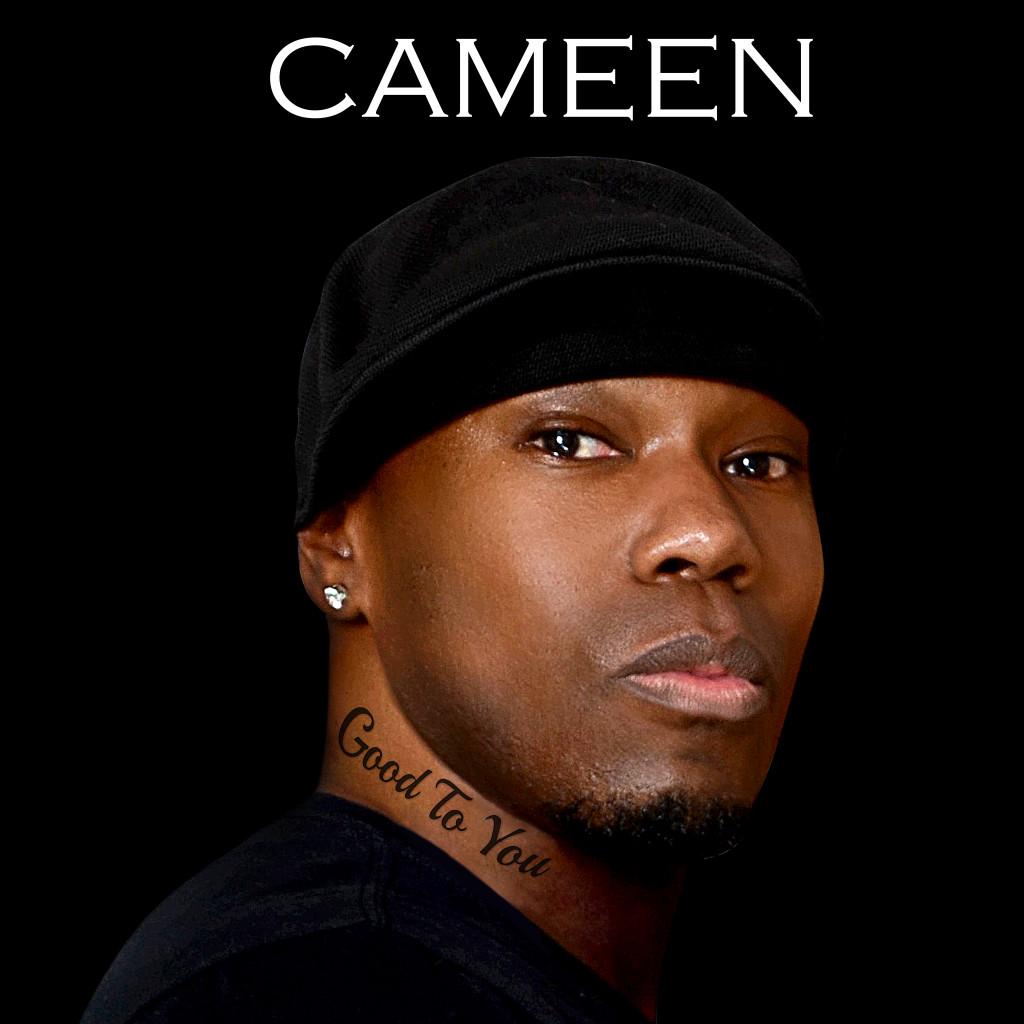 "Good To You" is a groovalicious piece of dance pop from a man defending his honor in a relationship.  This tune will get inside your head and stay there. Cameen has a nice voice, vaguely reminiscent of Gerald Levert in his lower range.  "Good To You" gets a bit repetitive, pop/R&B often does, but the scant arrangement allows Cameen's voice to shine.   Perhaps more important, Cameen has the personality of a front man, selling the song in most believable fashion.  Cameen and "Good To You" are a find.
Wildy Haskell
"Good To You" -Review
" Extremely catchy "- Keith Pro
Right from the start Cameen's smooth, soulful vocals pop out at you, as the lyrics explain that he did no wrong to his lady. The stuttering like beat is infectious and will get your head bopping before you even know it's happening. It's relatively minimalistic but there is something about it that makes it extremely catchy. You will be humming this one way after the track is over.-
Keith Pro
Indiebandguru.com
You Sir,
have one heck of a voice, real depth and soul to it!
Very much enjoy the production of them.
Many thanks,
Tom Povall
UK-
Having experienced his brilliance first hand, "Cameen Copeland captivates audiences with a vibrant yet sensuous style, leaving them yearning for more and more….And on  " CASH " he guides you on a cruise, much like the ones many take during the summer months; Car washed, windows down and beats pumping "-
Chloe Cataldo Co-owner of C.D.E of Boston (Charity events for disabled children)
"Cameen's smooth sound and knowing lyrics reward the listener with an audio and visual experience like no other."—
Joey P- www.joeyp.com, Engineer to the industry's hottest artist: Jay-Z, Jagged Edge and Fabolous
"Cameen is both a talented vocalist and composer. And is definitely an artist worth keeping an eye on." —
John Shirley- Contributing editor, Recording Magazine
"Imagine an urban R&B singer/songwriter melding pop,hip-hop and soul to make music that becomes your soundtrack for driving around, exercising, or hanging out with friends. Cameen has done that. With impressive writing, vocal range and high energy, Cameen is going places, and will take you with him."-
Albert McKeon, The Telegraph