THE CAMEEN EXPERIENCE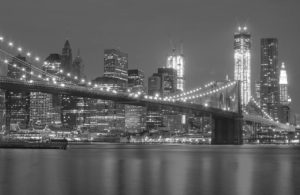 In a world that lacks compassion and soul, Cameen and his music are a breath of fresh air. He is an American contemporary R&B/Soul, singer and songwriter from Brooklyn, New York. A truly progressive artist, Cameen has always preferred to explore different genres and break new ground with his amazing talent.
Cameen's trademark music is in a class of it's own. He is a New England Music Awards Top Five Artist Of The Year Nominee, a 2017 Hollywood Producer's Choice Award Soul Artist of the year, a Host/Brand Ambassador,  and a recipient of the St Jude Children's Medical Research participation award for his humanitarian work.
Career
As a child he spent most of his time with his cousin, great bass jazz musician, William Allen. He attended St. John's University Of Queens, NY to play soccer. However, due to an untimely gunshot injury; he would complete his bachelor's degree in Marketing and Sociology at Rivier University of NH.  Upon graduating he established his own startup business CKC Entertainment Group, LLC a three tier company that caters children's theme parties, offers an exclusively private car service and runs a small clothing line (Fueled Casual Comfort). He maintains this, all while continuing to focus on his first love – music
Humanitarian Efforts
His mission is to add more value to the lives of others through awareness and knowledge about St Jude, Shriners, Breast/Prostate Cancer, Autism, Cystic Fibrosis, Diabetes, Domestic Violence and HIV/AIDS. His 'Cameen Cares Program', contributes a portion of its annual proceeds from music performances, guest appearances and on line music and apparel sales to the aforementioned groups.
Music
It's 2018 and Cameen has returned with his newest single titled  "SUGAR." The R&B-Caribbean style track drops February 14th and promises to be a Valentine's day burner.  It will be available for download on all of the major digital music platforms.
Posted by